Shandong Yanshuo Chemical is a leading distributor and experienced exporter of Methylene Chloride, we sells Methylene Chloride in top quality and factory price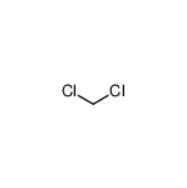 Dichloromethane (DCM, or methylene chloride) is an organic compound with the formula CH2Cl2. This colorless, volatile liquid with a moderately sweet aroma is widely used as a solvent. Although it is not miscible with water, it is miscible with many organic solvents. One of the most well-known applications of dichloromethane is in the drinking bird heat engine.
Quality:
Purity ≥99.99%
Water content ≤100ppm
(For more details, please contact us for the COA.)

Packing:
1) 270kg/drum, 21600kgs(80drums)/20'FCL
2) ISOTANK

Our Advantages:
1) High quality, reasonable price and excellent service.
2) We have our own chemical sub-package warehouse, can do CIQ and supply hazardous cargo packing license.
3) Company located in shandong province, which is famous for its chemical industry in china. and for most chemical products we can found producers here.
4) Nearby the world-famous seaport Qingdao. thereby we have smooth transportation ways for our worldwide clients.