Recently, many underground sources issued policy documents for dual control of energy consumption, and various industries with high energy consumption and high pollution have stopped production and work. News of production restrictions and upgrades in Jiangsu, Yunnan, Zhejiang and other places has blown up the circle of friends. Why is there a power cut and a production stop? What impact will it bring to the chemical industry?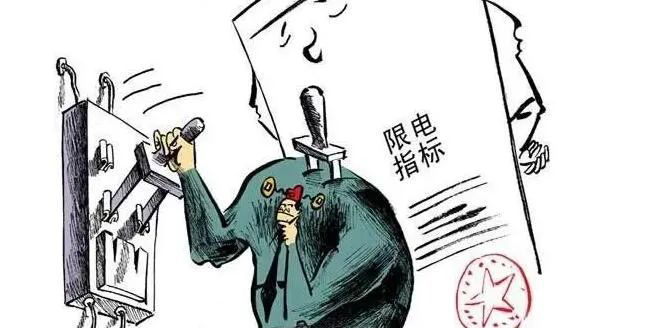 Guangdong: On September 16th, Guangdong Power Grid stated that it will implement the "on-two-stop-five" power plan from September 16, and implement peak shift rotation every Sunday, Monday, Tuesday, Wednesday and Thursday, and only reserve peak shift days Security power load, the security load is below 15% of the total load!
Shandong: Due to insufficient coal supply and power shortage, the province has initiated power curtailment measures.
Jiangsu: At the beginning of September, the Jiangsu Provincial Department of Industry and Information Technology instructed to carry out special energy-saving supervision of enterprises with annual comprehensive energy consumption of more than 50,000 tons of standard coal, covering 323 enterprises with annual comprehensive energy consumption of more than 50,000 tons and 29 "two highs" in the province. The special energy-saving supervision action of the project company is in full swing. The printing and dyeing agglomeration zone issued a production suspension notice, and more than 1,000 enterprises "opened two and stopped two".
Zhejiang: The power sector will take measures for key energy-consuming enterprises that have not shut down before 11:00 on September 21. There are 161 enterprises involved in the Keqiao District of Shaoxing alone, all of which are in the printing and dyeing and chemical fiber industries.
Qinghai: A warning for power rationing was issued, and the scope of power rationing continued to expand.
Ningxia: High-energy-consuming enterprises stop production for one month.
Guangxi: Guangxi has introduced new dual control measures, requiring that, starting in September, restrict production of high-energy-consuming enterprises such as electrolytic aluminum, alumina, steel, and cement, and set clear production reduction standards.
Sichuan: Suspend non-essential production, lighting, and office loads.
Henan: Some processing enterprises have limited power for more than three weeks.
Chongqing: Some factories halted power production in early August.
Yunnan: Two rounds of electricity rationing have been carried out, and the follow-up will continue to increase. The average monthly output of industrial silicon companies from September to December should not be higher than 10% of the output in August (ie a 90% reduction in output); the average monthly output of the yellow phosphorus production line from September to December should not exceed 10% of the output in August 2021 (ie a reduction 90% production).
Inner Mongolia: Strictly control the time limit of electricity for enterprises, and the price of electricity should not exceed 10%. From 2021, Inner Mongolia will no longer approve coke (blue charcoal), calcium carbide, polyvinyl chloride (PVC), synthetic ammonia (urea), methanol, ethylene glycol, caustic soda, soda ash, ammonium phosphate, yellow phosphorus... without downstream conversion New production capacity projects such as polycrystalline silicon and monocrystalline silicon.
Shaanxi: It is required that from September to December, the newly built "two highs" projects shall not be put into production. The new "two highs" projects that have been put into production this year will have a maximum output of 60% of the previous month's production base. Other "two highs" enterprises will reduce the operating load of their production lines. , Suspension of submerged arc furnaces to limit production and other measures to ensure a 50% reduction in production in September.
Currently affected by the Southeast Asian epidemic, global orders have flooded into China, causing factory power consumption to surge by 20.6%. Recently, the Chinese government has issued a dual-control environmental protection policy in order to force enterprises with "high investment, high energy consumption, and high emissions" to complete industrial upgrading, step out of the comfort zone and avoid falling into a crisis.
Part of the reason is that the prices of bulk commodities have continued to rise, and the price of coal has risen frequently. Another part of the reason is that the skyrocketing order volume is completely temporary and sporadic! Once the foreign epidemic stabilizes, orders will inevitably return, which will inevitably affect the blindly expanding production capacity of domestic companies! At the same time, the e-commerce company believes that the "dual-carbon" policy has caused the government to curtail electricity in order to achieve the annual "dual-carbon" goal. At the same time, the power cut will help reduce production capacity, reduce the demand for raw materials such as mass goods, and ease the pressure on downstream enterprises. In the medium and long term, the tightening of dual energy consumption control will continue to accelerate the increase in the proportion of green energy, and high-energy-consuming enterprises will also take substantial measures to increase investment and transformation in energy conservation and consumption reduction. In addition to the photovoltaic, lithium power and other directions that the market has been paying attention to, relatively low-valued wind power, hydropower, nuclear power, hydrogen power and other sectors will also benefit in the long term.
Shandong Yanshuo Chemical Co., Ltd., as a manufacturer of tetrahydrofuran, and distributor and exporter of chemical solvents, our company is also facing the impact of current policy. What we can do is to maintain daily production, prepare sufficient stocks, and do our best to ensure the supply and export of raw materials and solvents.