Yanshuo Chemical offer Propylene Glycol PG in factory price. We are leading exporter of this product.
We have large quanitity in stock, can delivery quickly.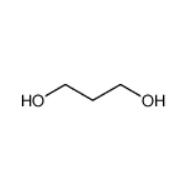 Description:
Propylene glycol, also called propane-1,2-diol, is an organic compound with the chemical formula C3H8O2. It is a viscous colorless liquid which is nearly odorless but possesses a faintly sweet taste. Chemically it is classed as a diol and is miscible with a broad range of solvents, including water, acetone, and chloroform.
It is produced on a large scale and is primarily used in the production of polymers but also sees use in food processing as the Enumber E1520, and as a process fluid in low temperature heat exchange applications.
Packing:
1) 200kgs/drum, 16000kgs(80drums)/20'FCL

2) 1000kgs/IBC, 20000kgs(20IBCs)/20'FCL
2) 22800kgs/ISOTANK or FLEXITANK

Quality:
Pharma Grade, Industrial Grade

(For more details, please contact us for the COA.)
Our Advantages:
1) We have over 20 years experience in chemical solvents, we guarantee offer high quality product, reasonable price and excellent service.
2) We have our own chemical sub-package warehouse, can do CIQ and supply hazardous cargo packing license.
3) Company located in shandong province, which is famous for its chemical industry in china, and for most chemical products we can found producers here.
4) Nearby the world-famous seaport Qingdao. Thereby we have smooth transportation ways for our worldwide clients.